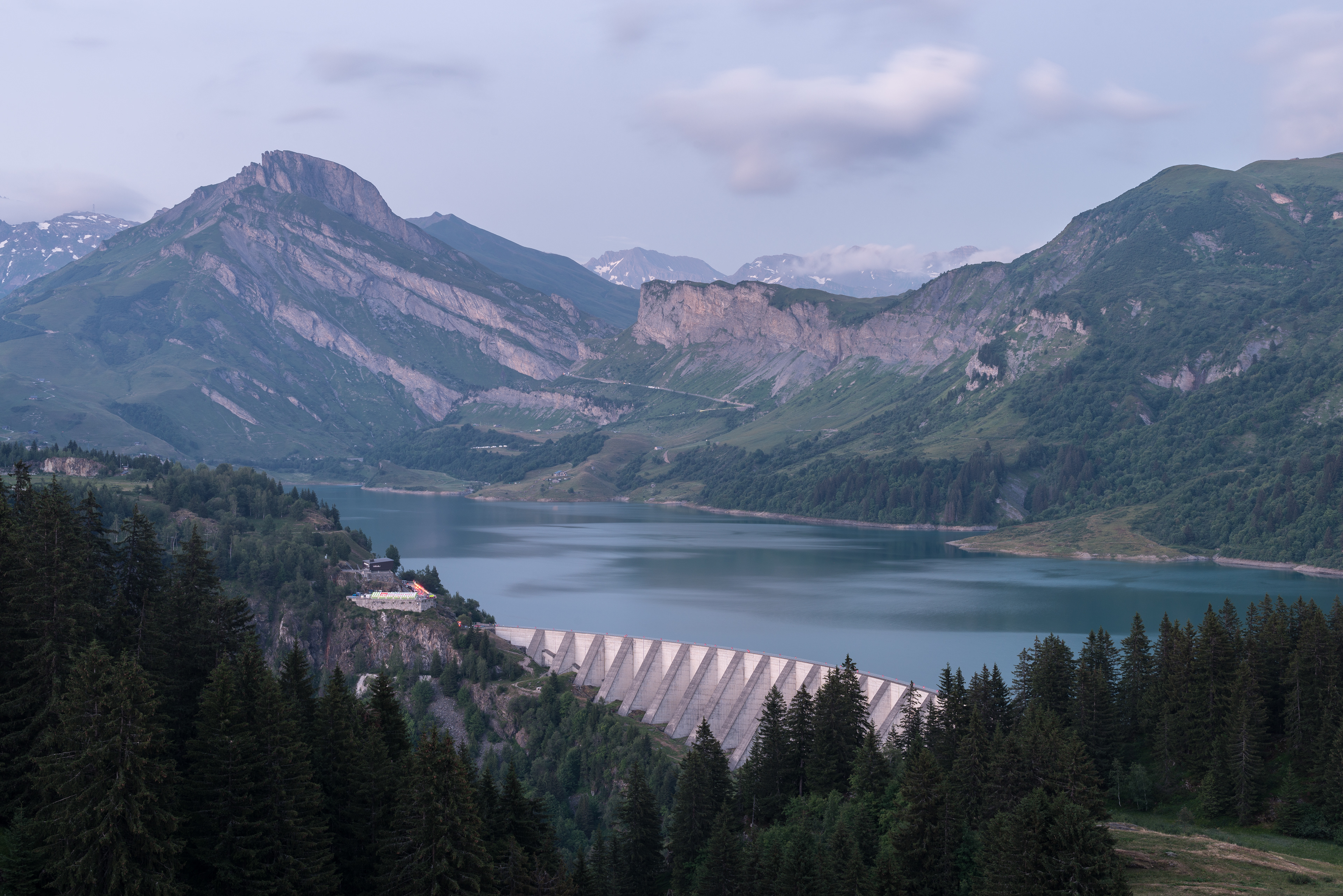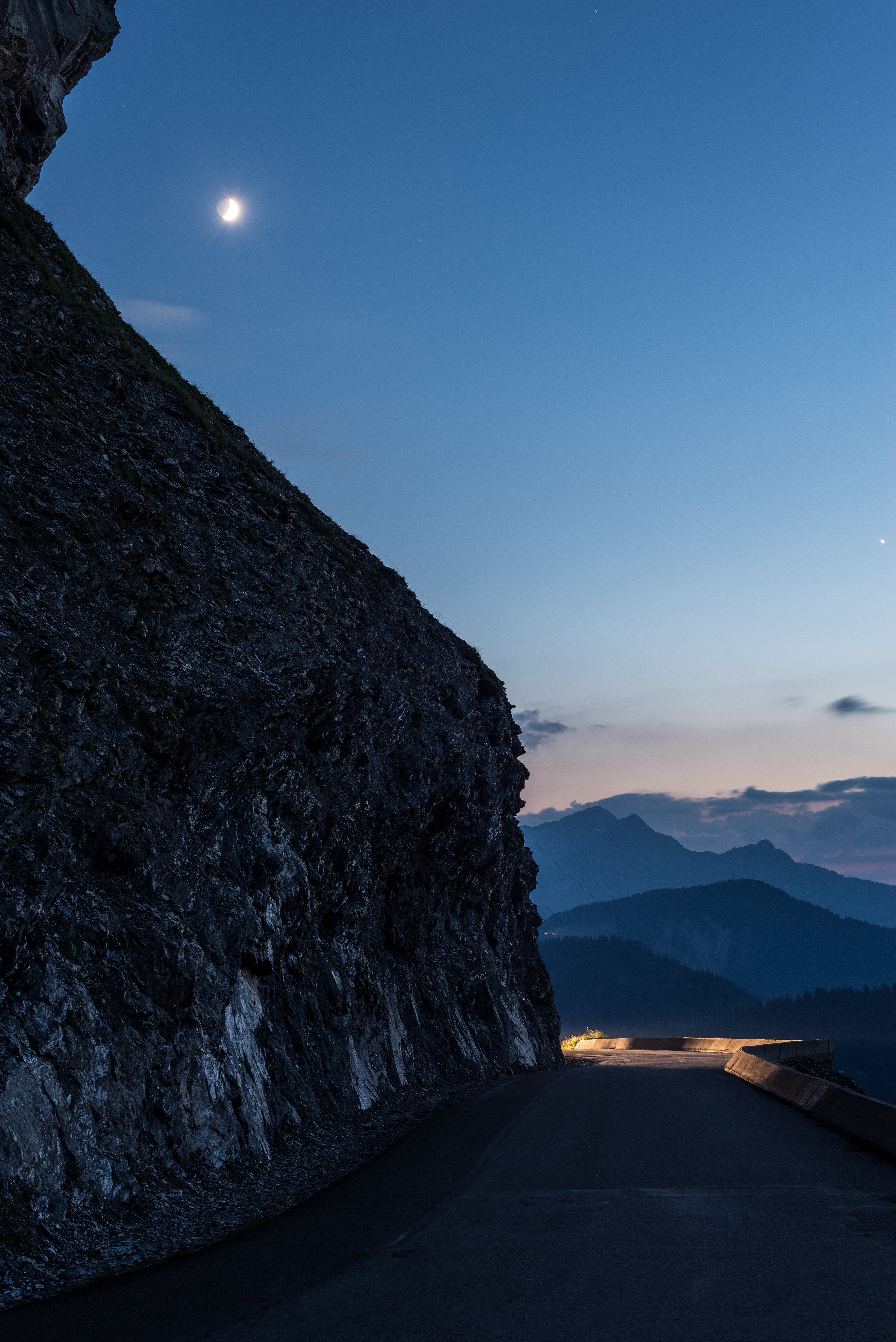 8am: This morning's leg-stretcher is a two-legged affair, I spot a trail from the car and aim for the top of the nearest peak before dropping down to the road to figure out what to shoot in the afternoon. The Barrage de Roselend is still tempting me but I should have camped down there so I decide on plan B. Some quick close-ups of the leaders before crossing a river and grabbing some wide shots of the bigger groups with the reservoir in the background.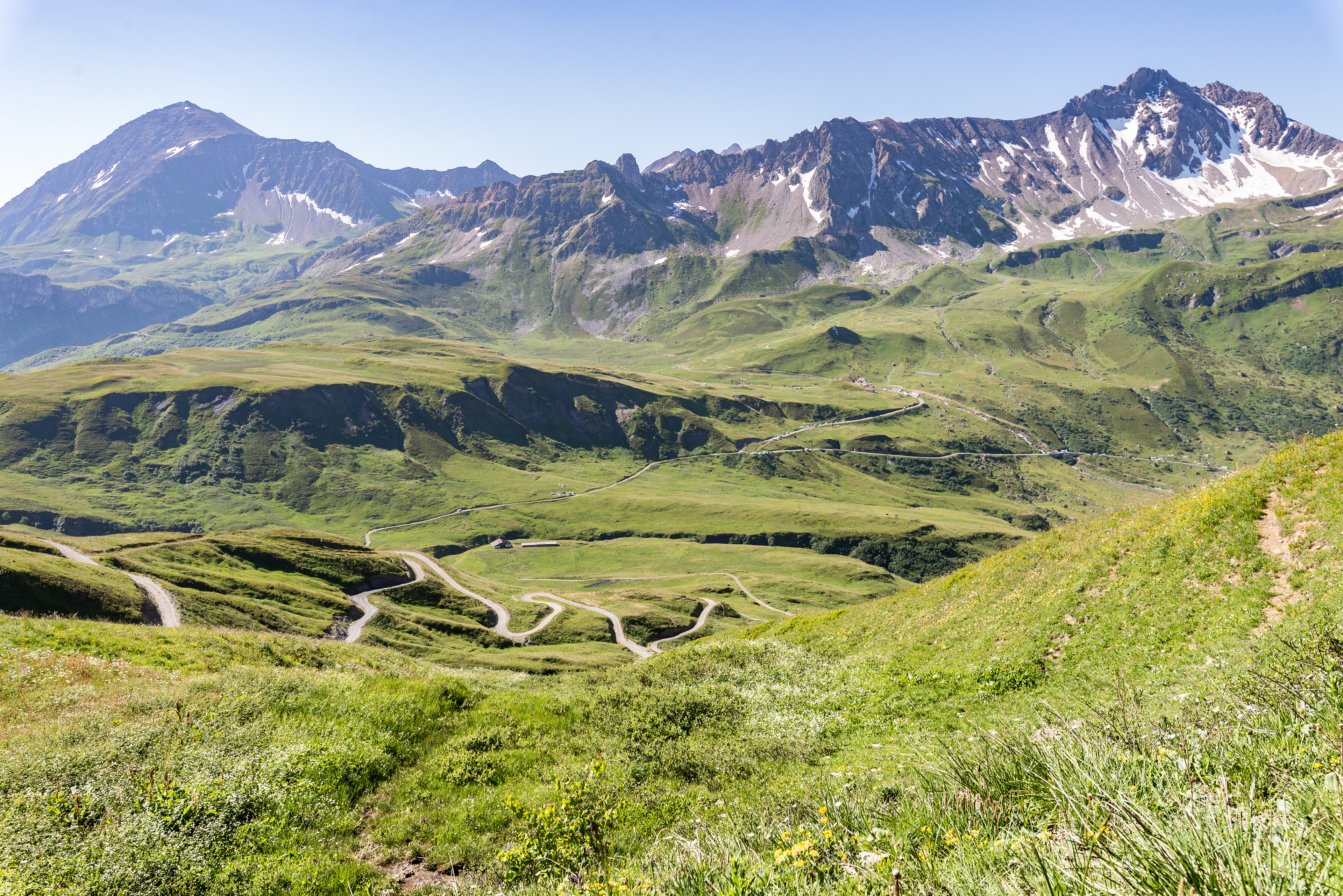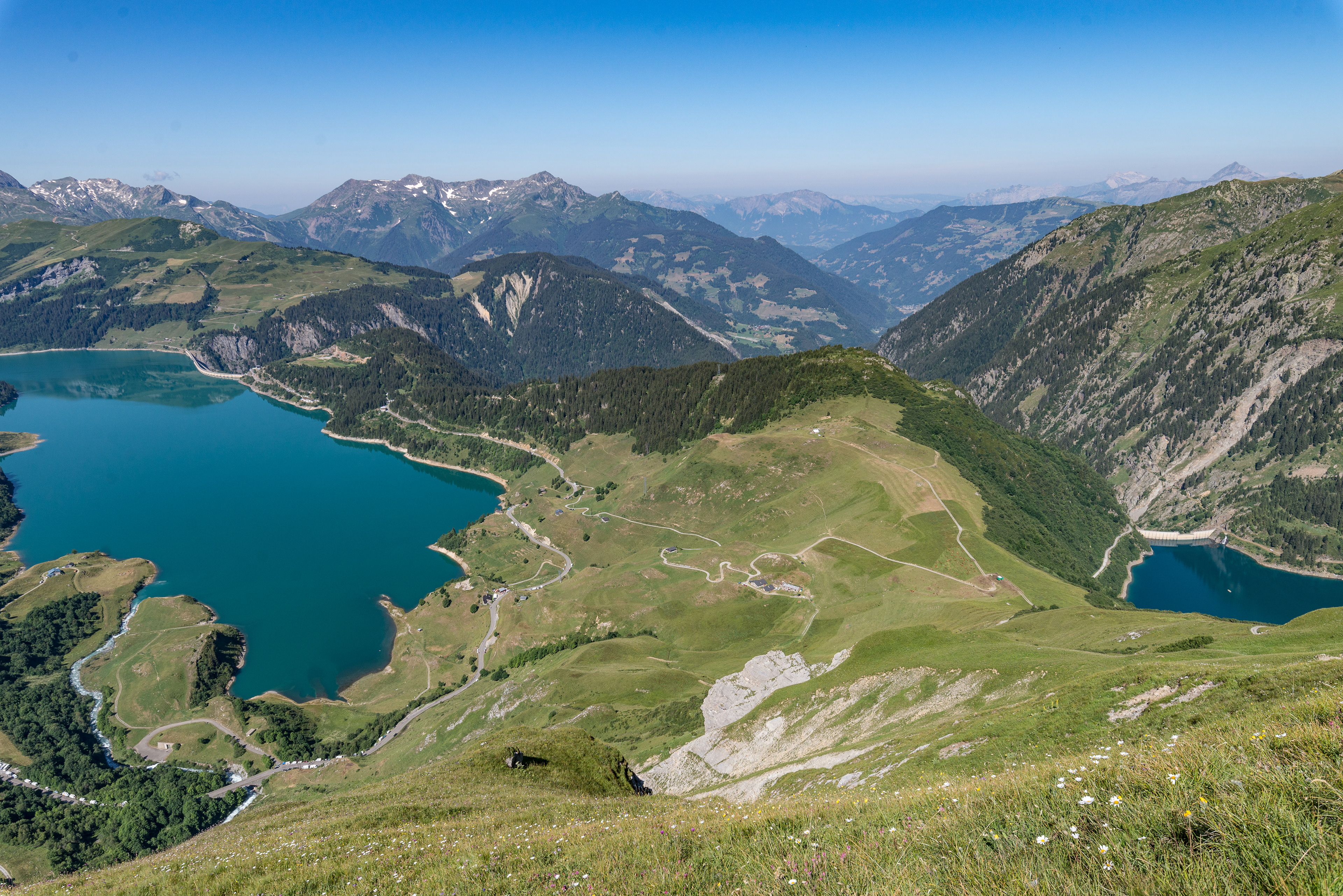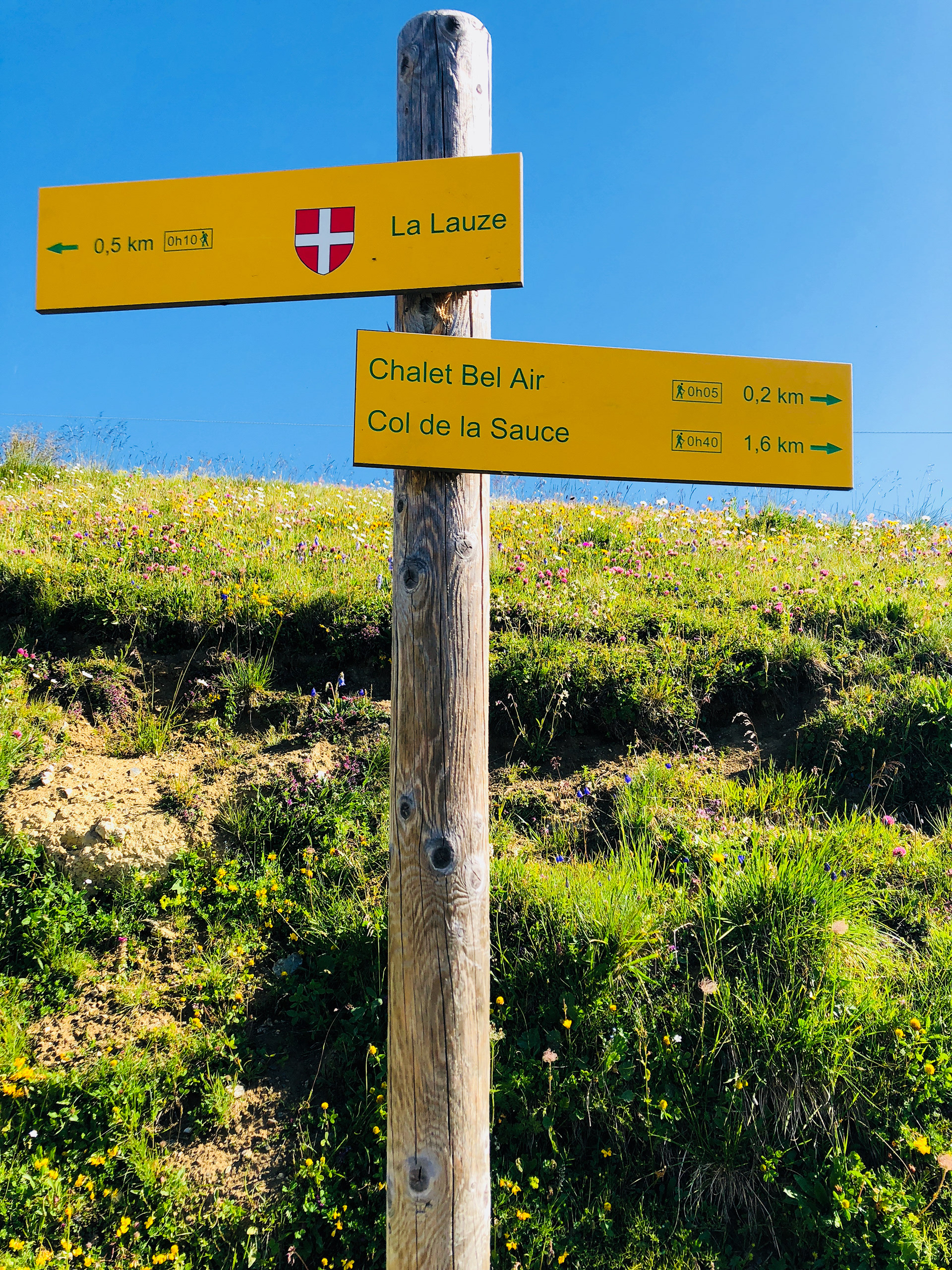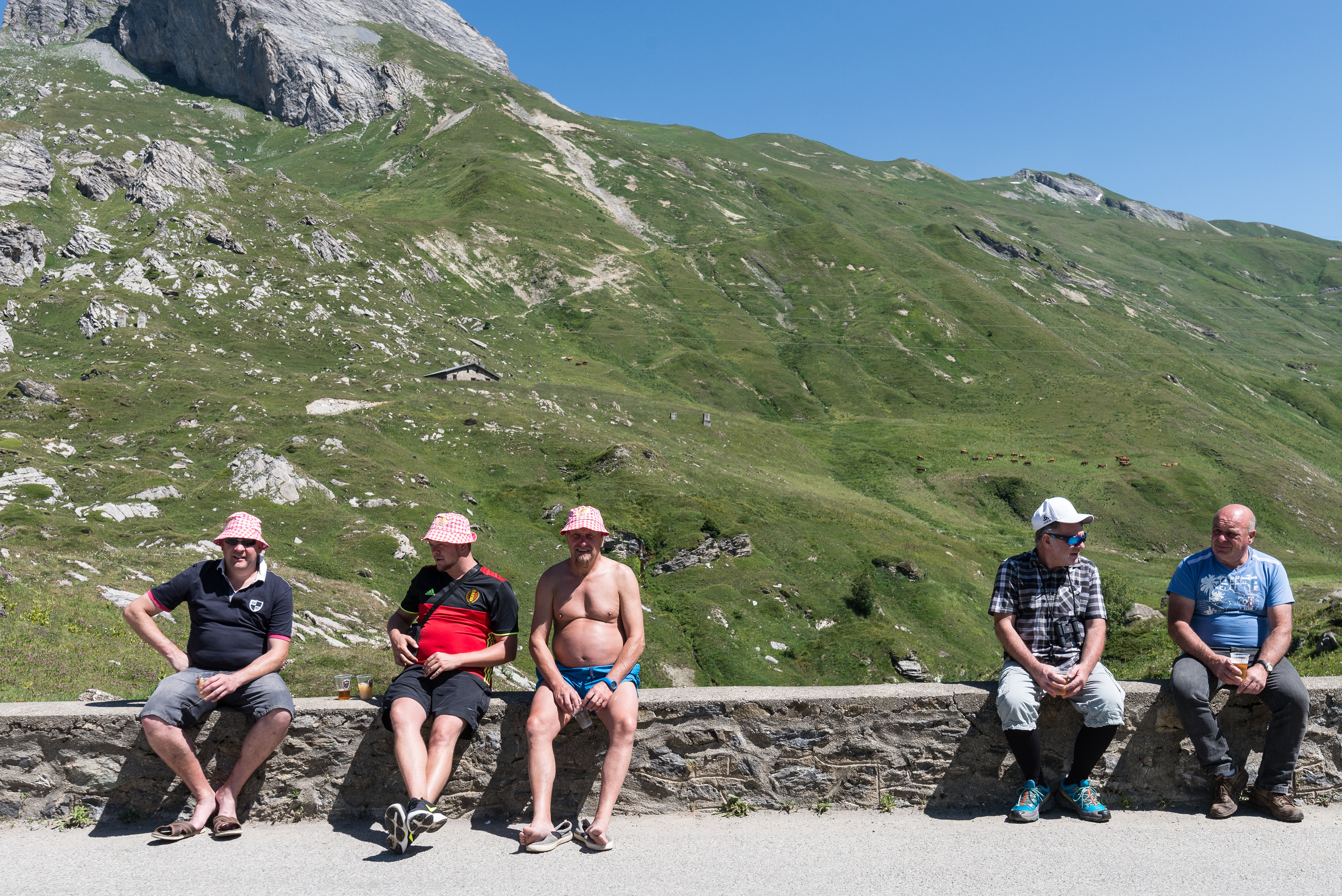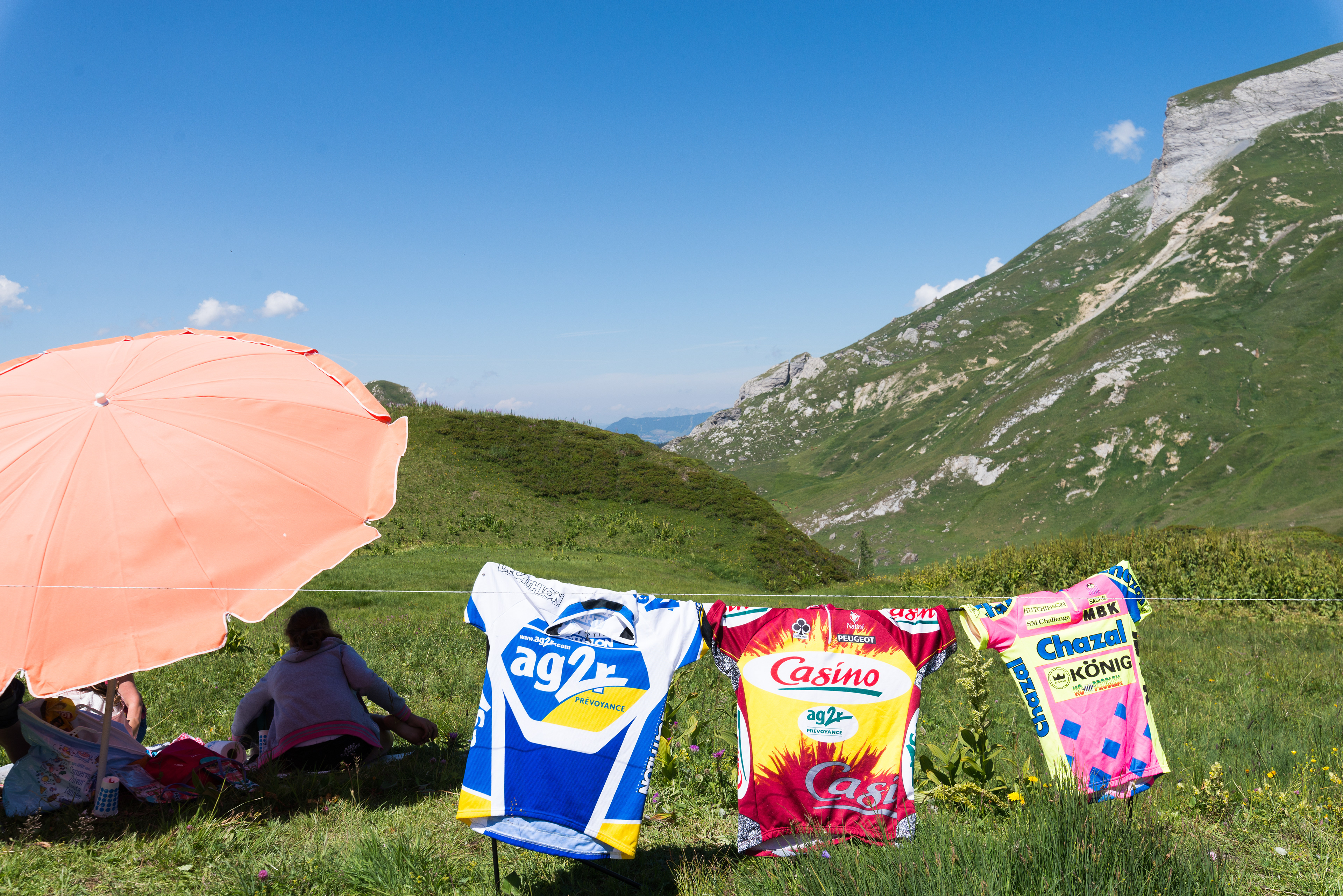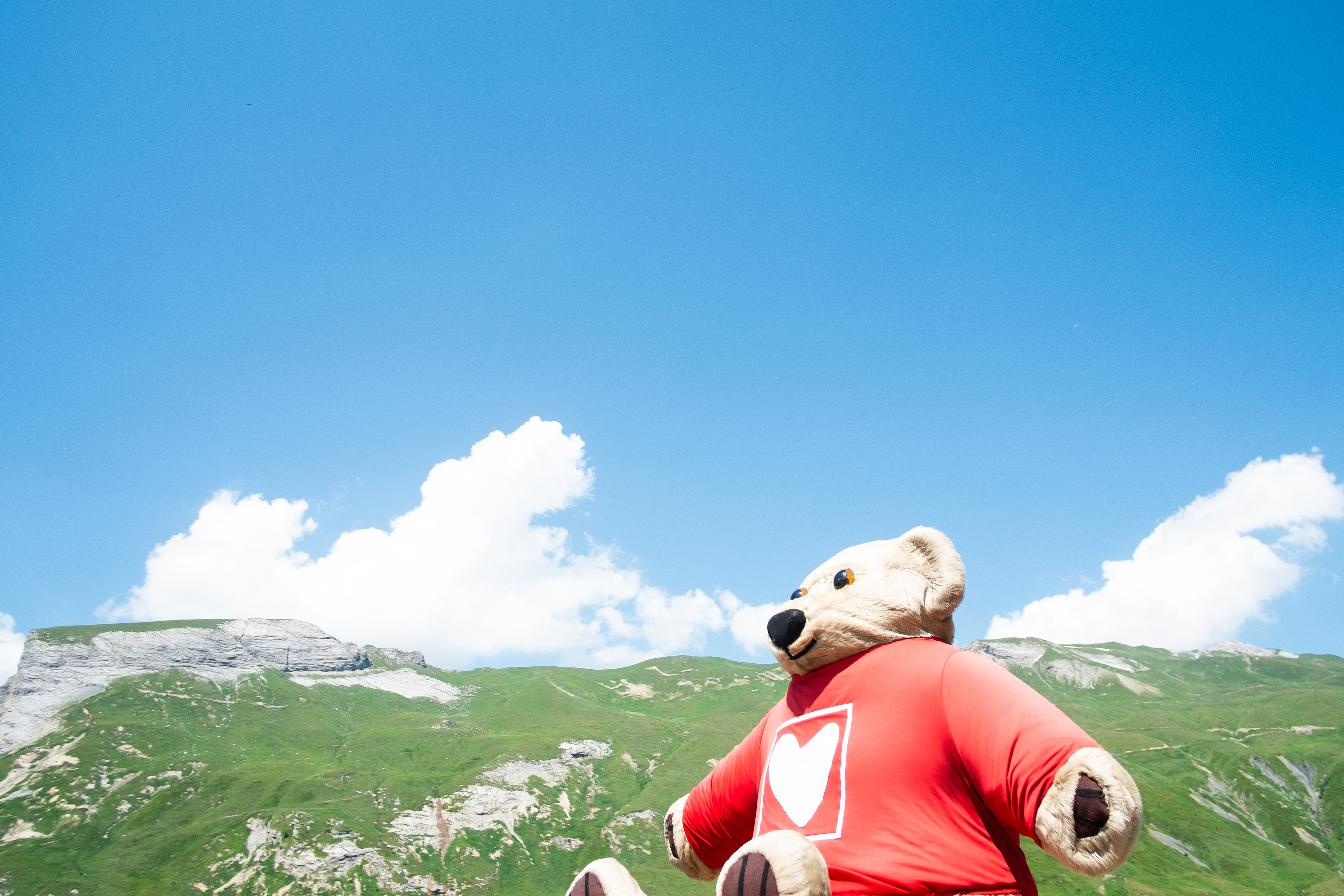 Cormet de Roselend (1968m) 4pm: Team
Fortuneo-Samsic
lead the first group past before I scramble over the river and up the rocky slope opposite. From my vantage I spot Beardy McBeardy capturing images for the next instalment of
Beardy's Caravan
. I grab some wide and zoomed in shots of the
Team Sky
group, down the valley to the Lac de Roselend and back up towards the Aiguille du Grand Fond (2920m). Thomas de Gendt takes a nature break in the shade of the vertical rock walls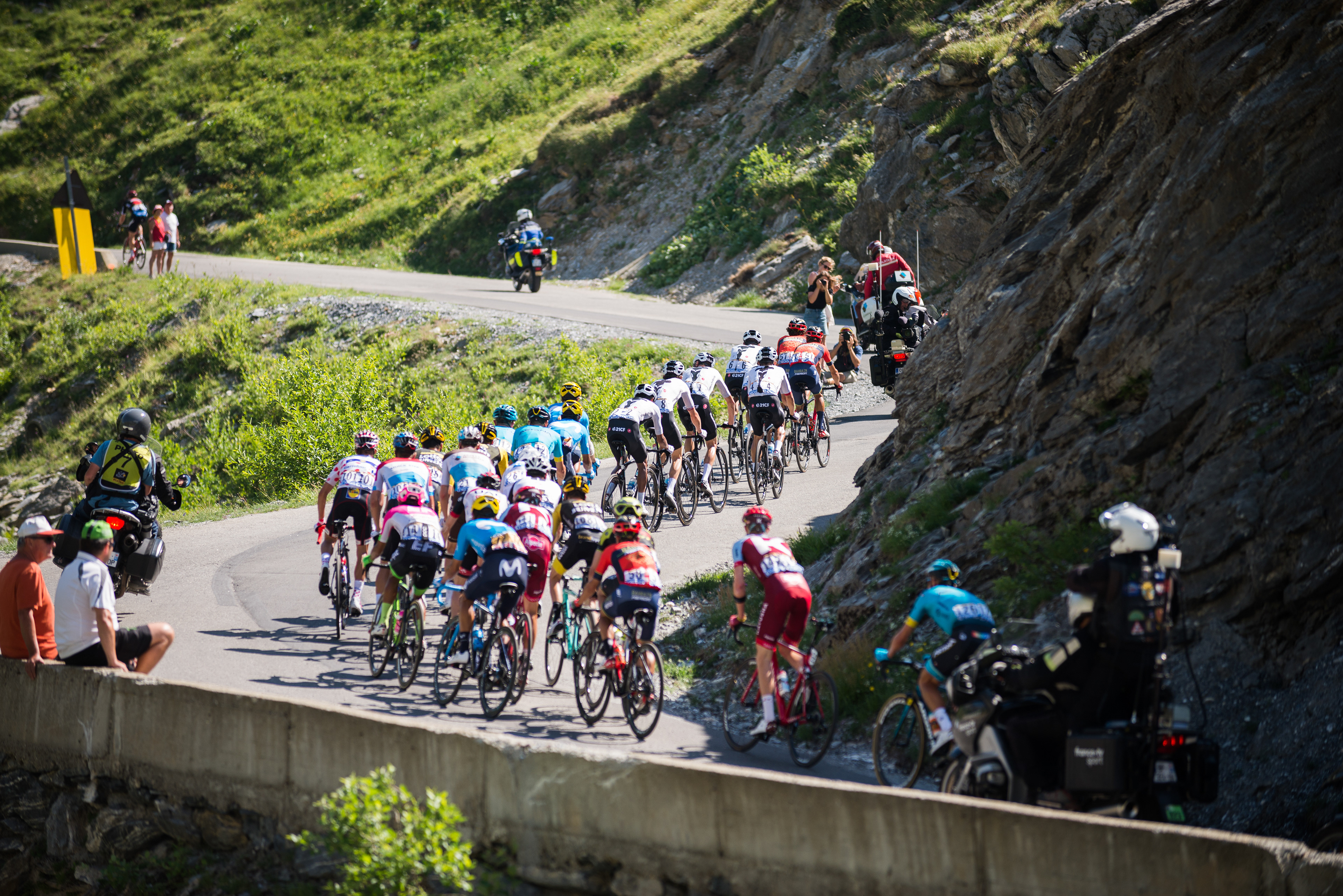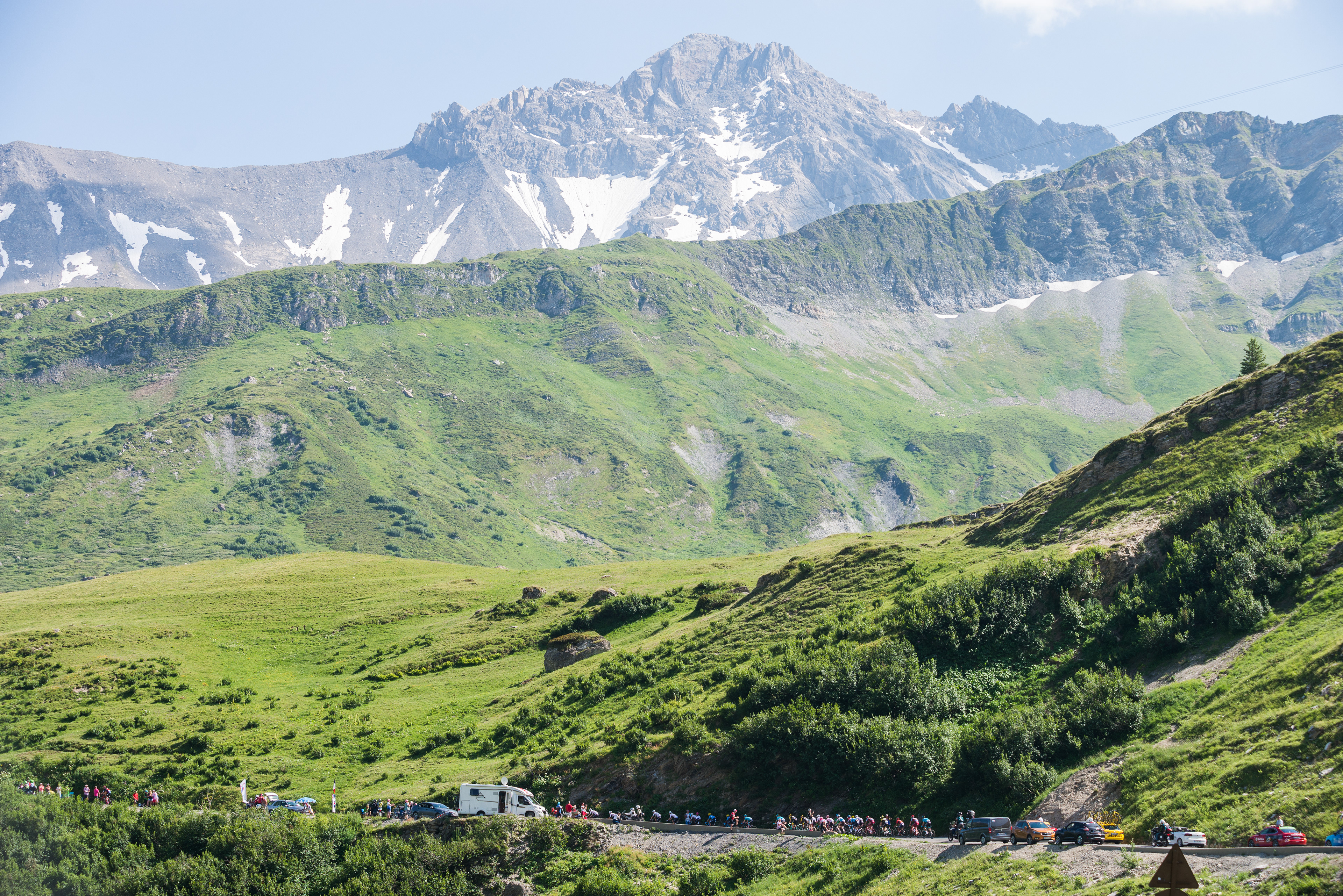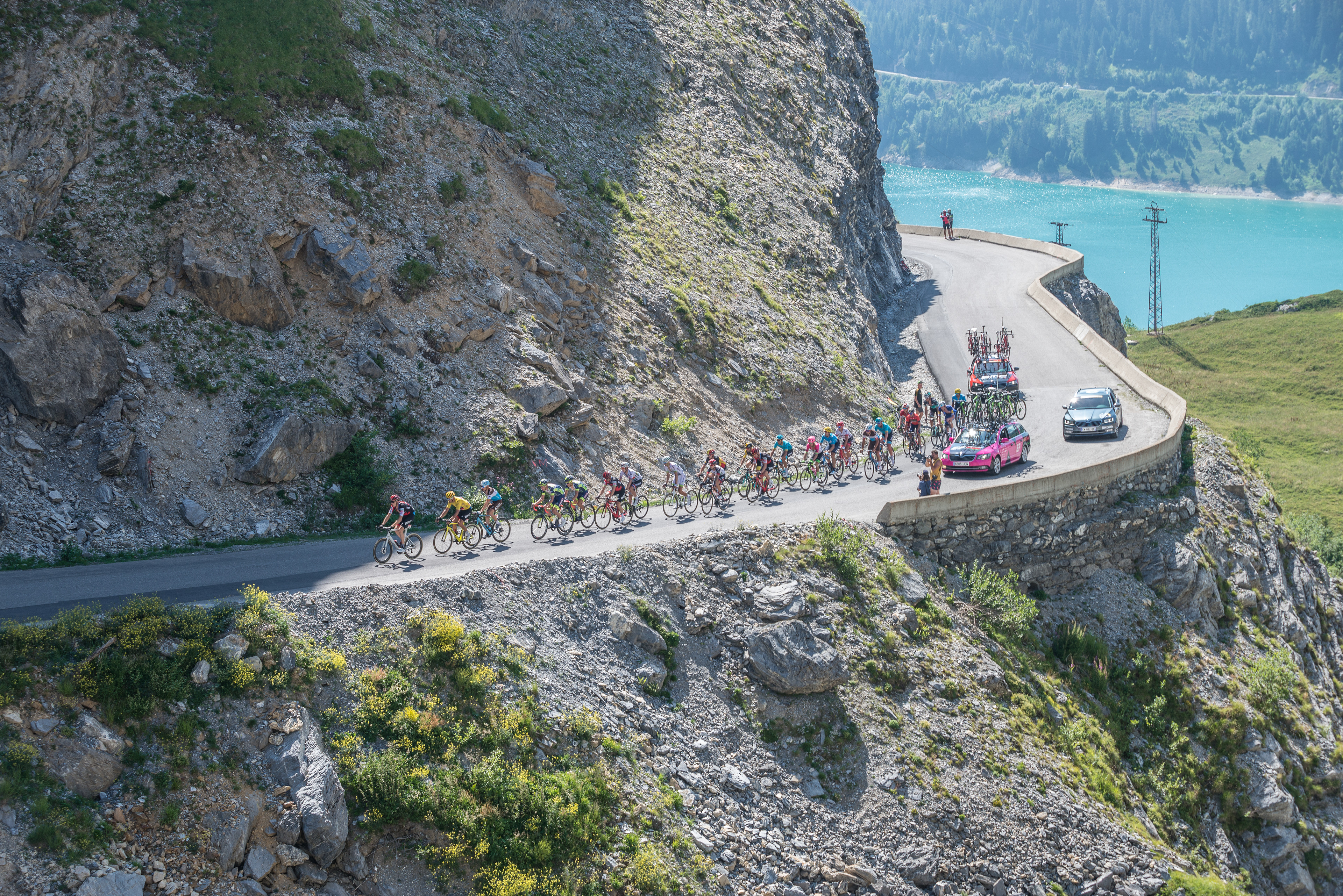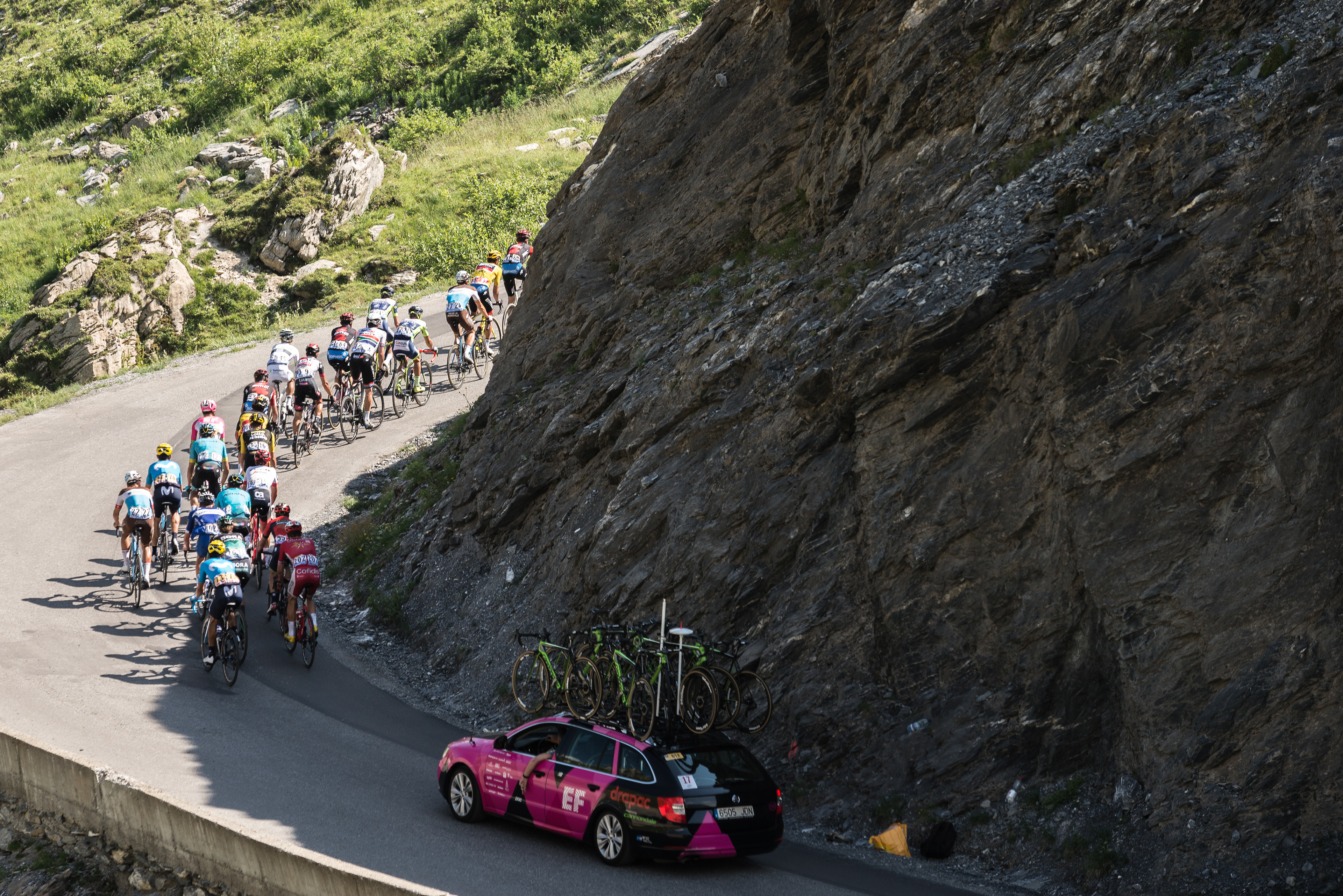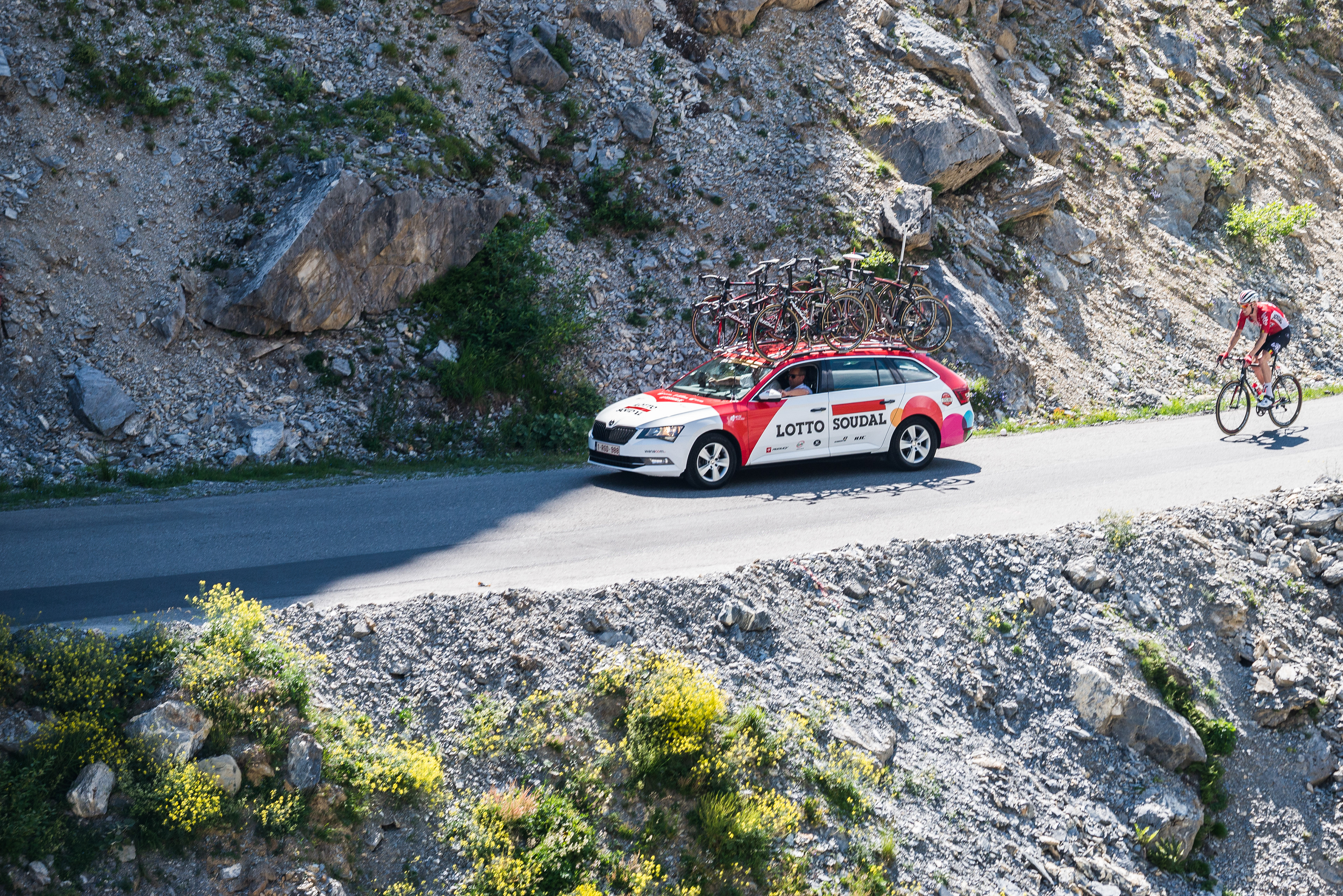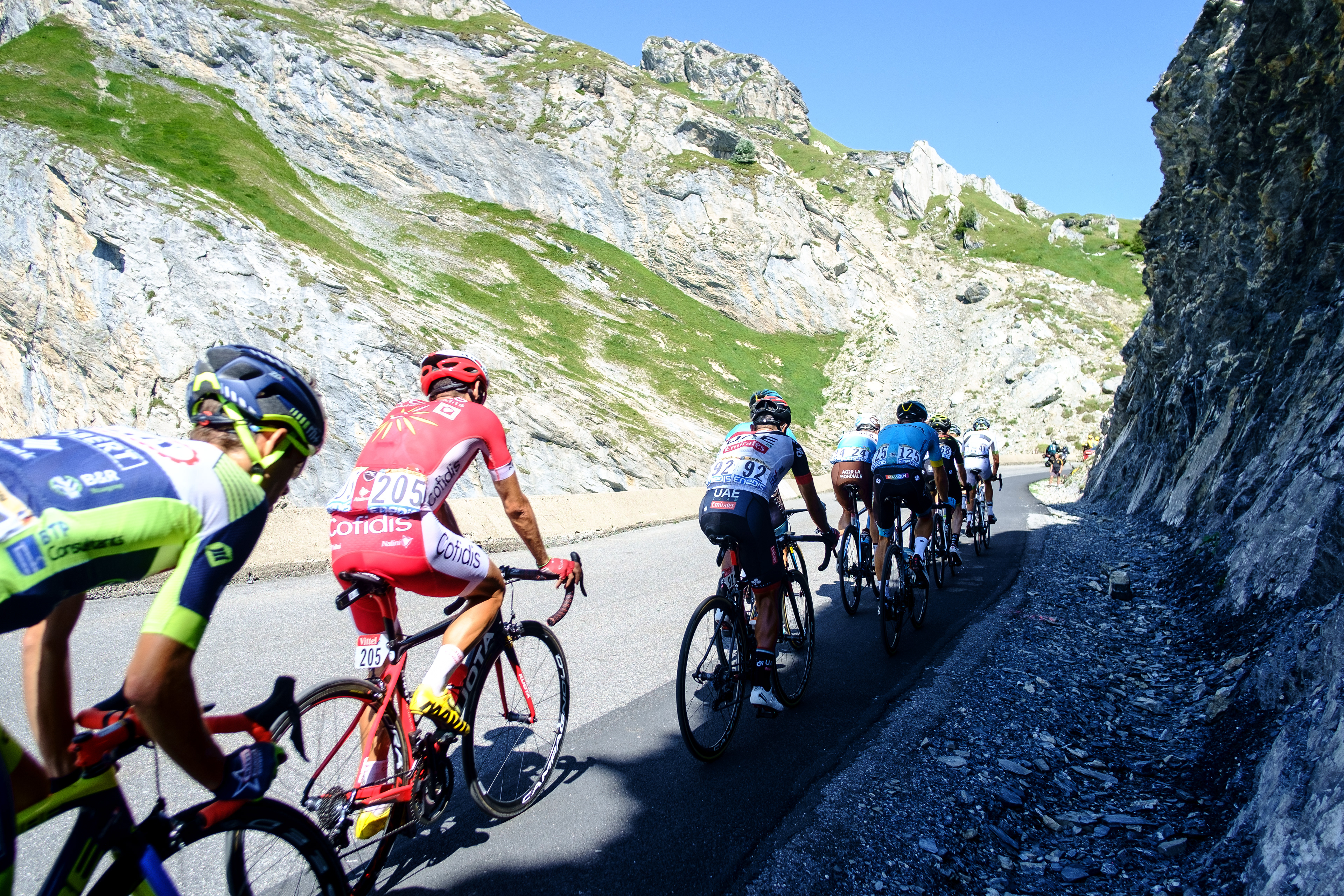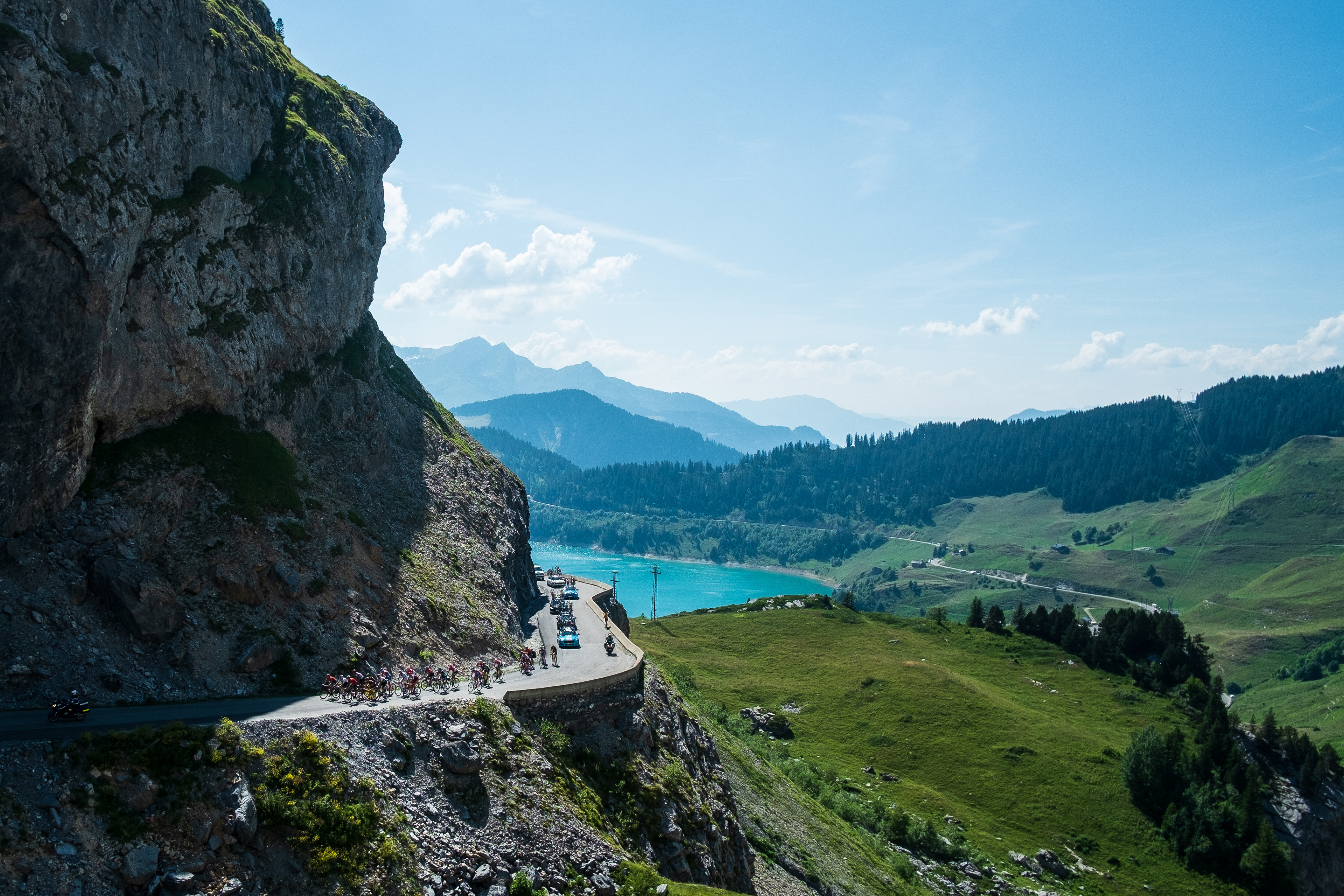 8pm: Somehow it takes me over three hours to get back down to Beaufort and I only just get to the supermarket on time to re-supply. It's a two hour drive to Bourg d'Oisans and I have no idea what expect when I get there. Hopefully I can make it before it get's dark.
Bourg d'Oisans, 10pm: Typically I arrive in Bourg d'Oisans just as it is getting dark and don't know where to stop for the night. With hundreds of campers and tents already in town I park right next to a busy road amidst a bunch of motorhomes.